3 Minute Languages is the perfect course for people who can't learn a language.
All you need is three minutes a day!
UNIQUE METHOD
You will be speaking your chosen language from the very first lesson thanks to the easy to use unique learning methodology. The step-by-step process makes learning logical, fun and hassle free.
PERFECT FOR BEGINNERS
The courses were written assuming you know nothing about the language. No complicated jargon is used and everything is explained in a simple, easy to understand manner.
Simple, logical and hassle free.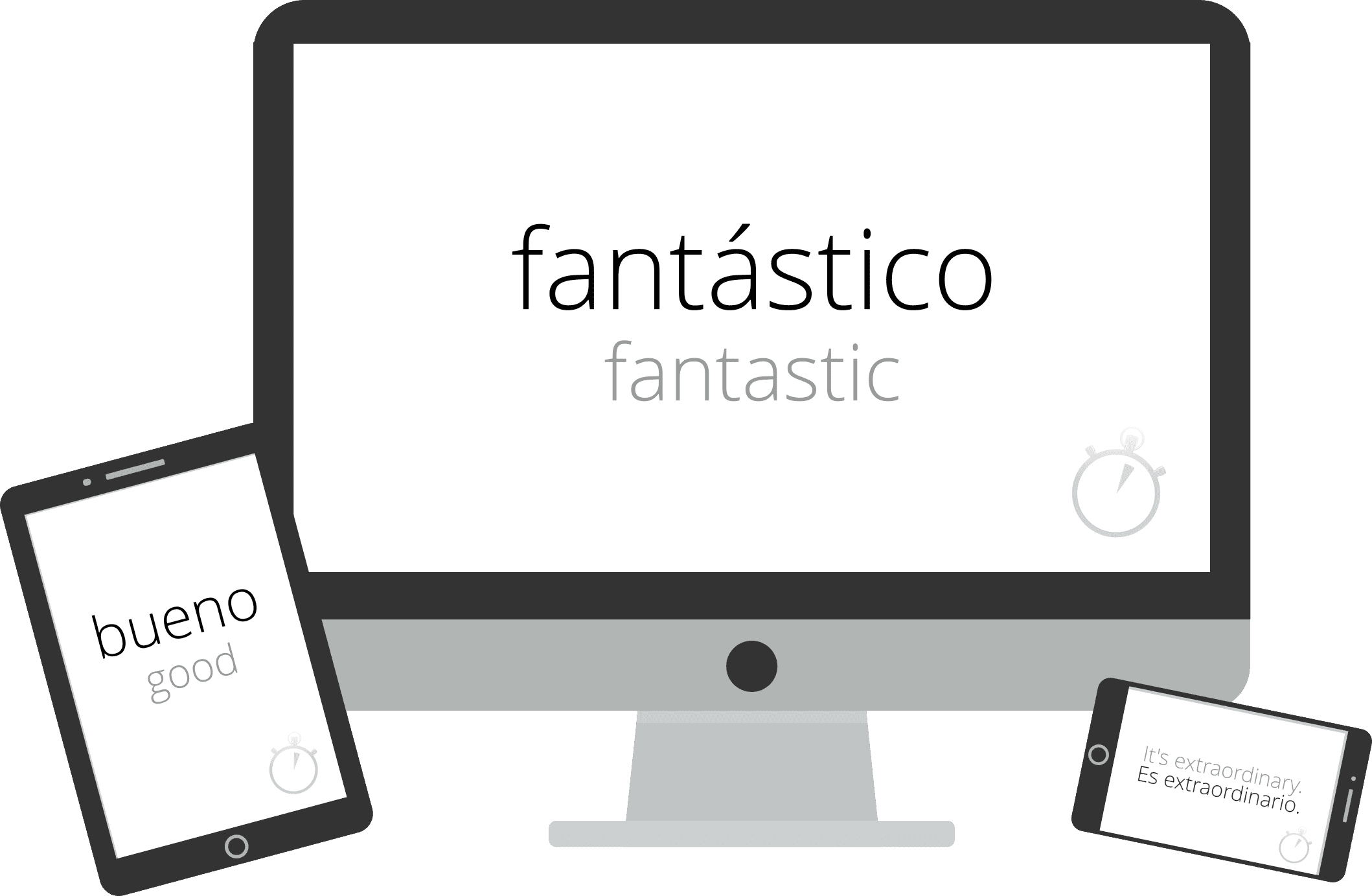 LEARNING TECHNIQUES
You won't have to worry about remembering what you have learnt; you'll be given various learning techniques throughout the courses to show you how to get the language to stick in your brain. The courses also used spaced repetition and recall activities to help the language to become a reflex. This enables you to achieve fluency.
ANY DEVICE
You can use the courses on your computer, your tablet or even your phone. Learn anytime, anywhere!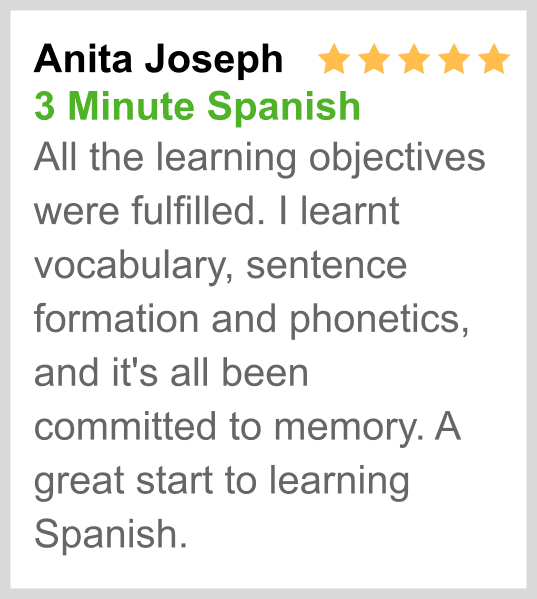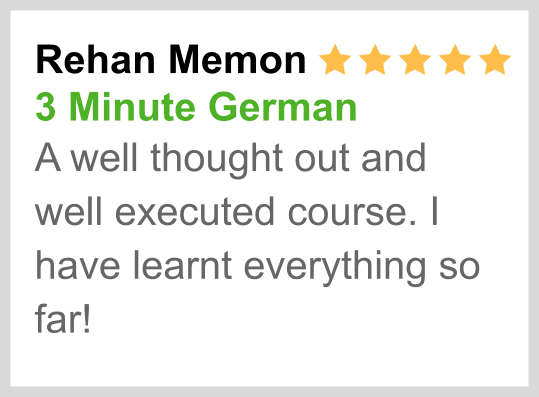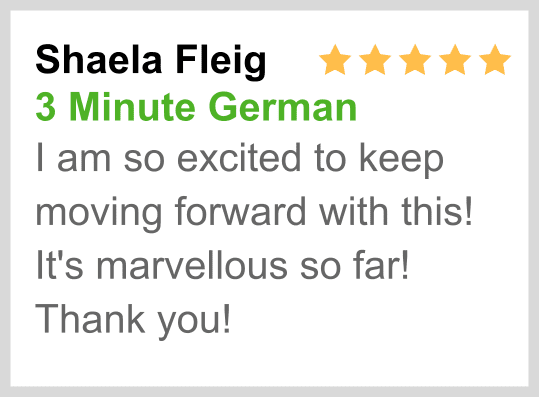 GO FROM COMPLETE BEGINNER
The first courses helps you to build a large foundation vocabulary of words and phrases that you'll be able to use in a range of situations. You don't need to know anything about languages; everything is explained fully and you'll be learning without even trying.
ADVANCE IN LOGICAL STEPS
Each lesson leads on perfectly from the last. Everything you learn in the first lessons is repeated and manipulated in later lessons to ensure nothing is forgotten. This type of reinforcement makes learning easy, with new words and phrases slipping in smoothly.
Progress to fluency in simple steps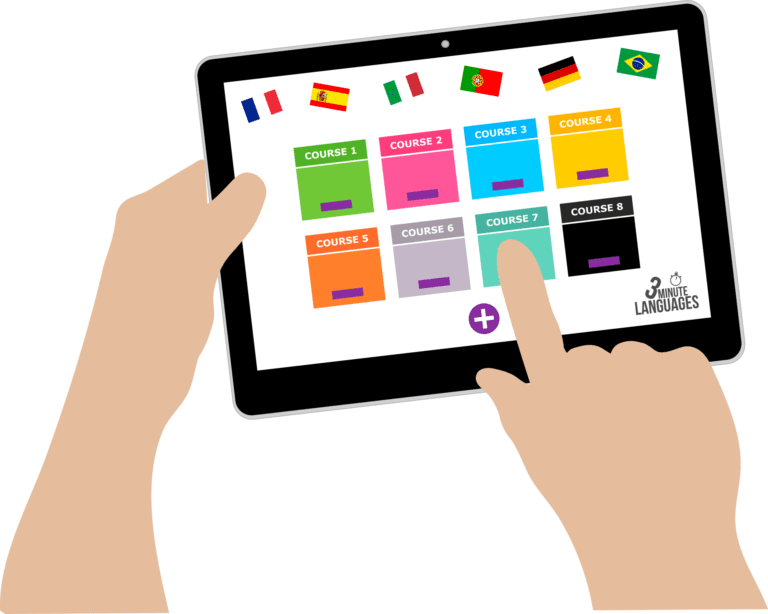 FREE INTRODUCTORY COURSE
You can try the introductory course out for free. It contains the first three lessons of Course 1 and you'll learn some useful words you can use on any holiday abroad.
MORE COURSES TO COME
I'm working hard to get more courses online to help you to progress further. If you sign up to the 3 Minute Languages mailing list, you will be kept up to date on when newer courses become available, and you'll also receive handy hints and tips to improve your language learning experience.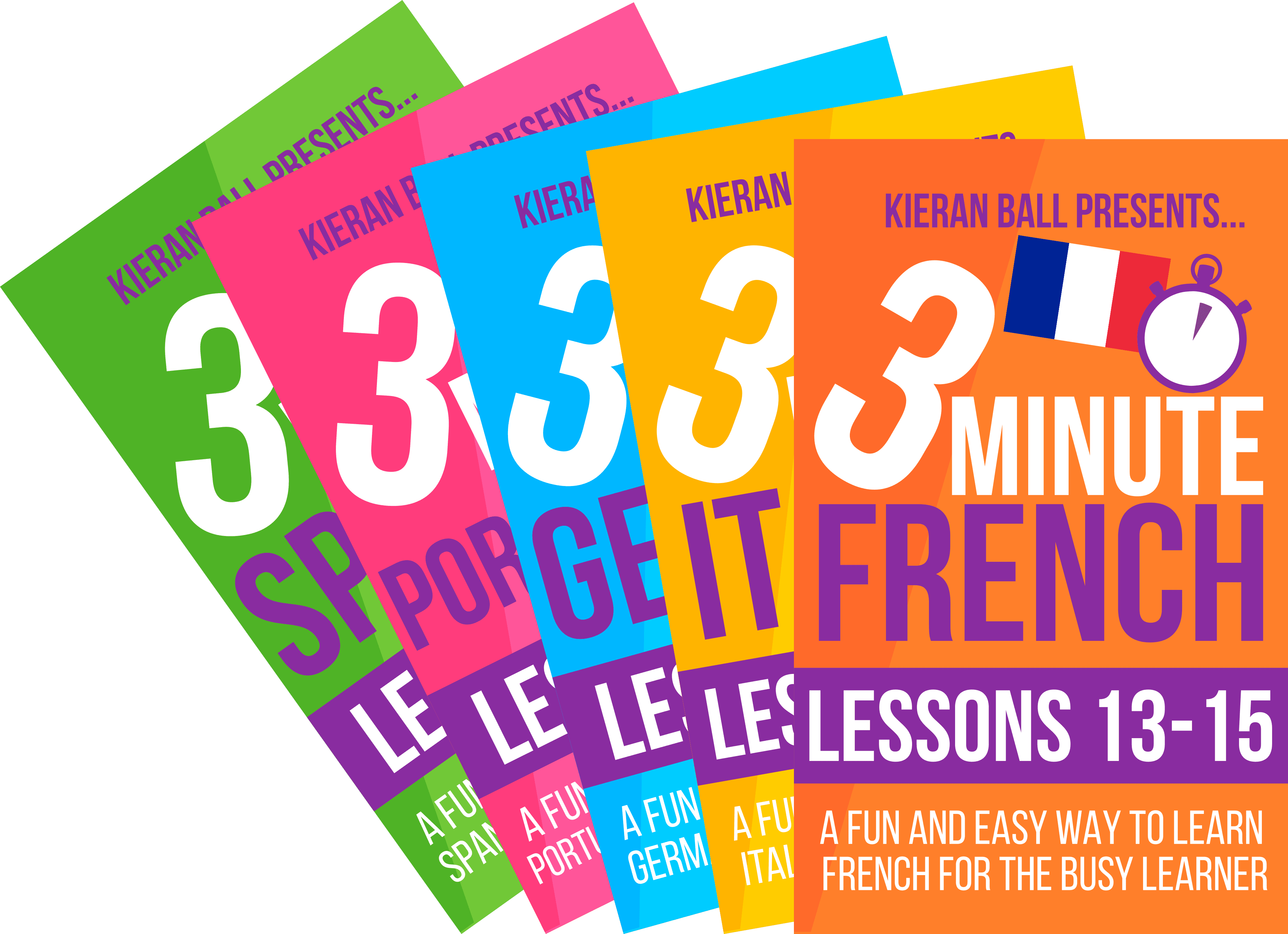 All of my '3 Minute Languages' courses are also available on Amazon as printed books or eBooks. Additionally, you will find extra books to help you learn and practise other areas of the language you are learning. Click on "Books" to have a look at the whole range.